Crown And Bridge
---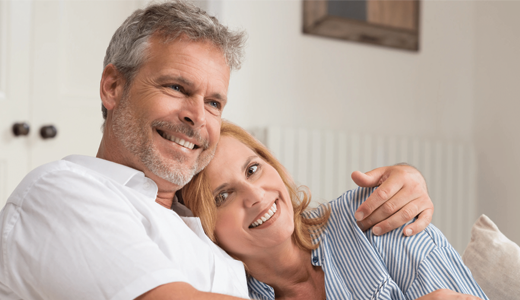 If you have damaged, decayed, or missing teeth, crowns and bridges can effectively restore your smile's appearance and functionality. Crowns and bridges are dental prosthetics custom-designed to fit your mouth and are cemented onto your natural teeth or dental implants. These restorations are durable, long-lasting, and look and feel like natural teeth. This piece will explore the benefits of crowns and bridges and how they can improve your quality of life.
The competent team at Lyndhurst Family Dental of Lyndhurst, OH, is proud to offer premium dental services, including custom-made crowns and bridges that can restore and repair the integrity of your health and impression.
What are Crowns?
A dental crown is a tooth-shaped cap placed over a damaged or decayed tooth to restore its shape, size, strength, and appearance. Crowns are typically made of porcelain, ceramic, metal, or a combination of materials and are designed to blend seamlessly with your natural teeth.
Crowns are recommended in the following cases:
To restore a tooth that has undergone root canal therapy
To protect a weak tooth from breaking or cracking
To replace a large filling or a significant portion of a tooth
To improve the appearance of misshapen or discolored teeth
To hold a dental bridge in place
What are Bridges?
A dental bridge is a prosthetic device used to replace one or more missing teeth. Bridges typically comprise two or more crowns attached to the natural teeth or dental implants on either side of the gap. The crowns act as anchors, and a false tooth (pontic) is placed between them to fill the gap.
Bridges are recommended in the following cases:
To replace one or more missing teeth
To restore your ability to chew and speak properly
To prevent the remaining teeth from shifting out of position
To maintain the shape of your face and jawline
The Crowns and Bridges Procedure
During your first visit, our dental professional will prepare your damaged or decayed tooth by removing any decayed or damaged parts and shaping them to fit the crown. We will then take impressions of your teeth, which will be used to create your custom-made crown or bridge.
While your permanent crown or bridge is being fabricated, we will provide you with a temporary restoration to protect your tooth or teeth. During your second visit, we will remove the temporary restoration and cement your permanent crown or bridge, ensuring a secure and comfortable fit.
Your Quality Dental Care Provider
Restoring your smile is essential to your overall health and well-being. We provide high-quality, personalized crowns and bridges to help you achieve optimal dental health and a beautiful, natural-looking smile. Contact us today to schedule your consultation and learn more.
During your next appointment with the adept team at Lyndhurst Family Dental of Lyndhurst, OH, you can be sure you receive the proper care and guidance you and your family deserve.