Dental Implants
---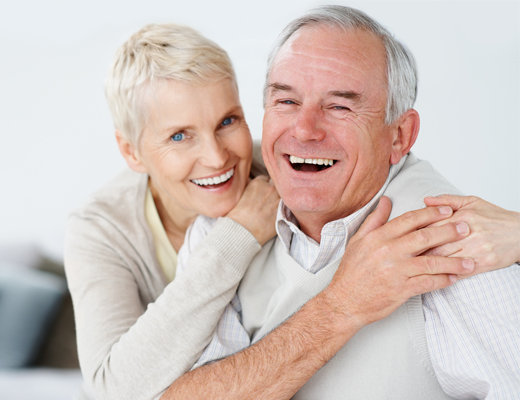 If you're missing one or more teeth, you may wonder what options are available to restore your smile. One of the most popular and effective solutions is dental implants. Dental implants are a permanent solution that looks and feels like natural teeth. Here's what you need to know about this life-changing procedure.
The expert team at Lyndhurst Family Dental of Lyndhurst, OH, is proud to offer premium dental services, crafting and installing custom-made dentures that suit every situation.
What are Dental Implants?
Dental implants are small titanium posts surgically implanted into your jawbone to replace the roots of missing teeth. These posts fuse with the jawbone over time, providing a sturdy basis for replacing teeth. In this way, dental implants are not just replacements but mimic the look and feel of a natural tooth.
The Benefits of Dental Implants
Dental implants offer several benefits, including:
Dental implants look and feel like natural teeth, so they can improve your smile and boost your confidence.
Because dental implants are securely anchored in the jawbone, they feel more comfortable than other tooth replacement options like dentures.
Dental implants allow you to speak clearly and confidently without worrying about slipping or clicking dentures.
Dental implants help preserve the jawbone's integrity and prevent bone loss, which can occur when teeth are missing.
Dental implants are designed to last a lifetime with proper care and maintenance, making them a cost-effective tooth replacement option.
The Implant Placement Procedure
The dental implant placement procedure typically involves three steps:
Consultation: During your initial consultation, your dentist will evaluate your oral health and determine if you are a good candidate for dental implants. They may also take x-rays and 3D scans to assess the health of your jawbone and plan the implant placement.
Implant placement: The first step of the implant placement procedure involves surgically placing the titanium post into the jawbone. This is done under local anesthesia and typically takes about an hour.
Restoration: After the implant fuses with the jawbone through osseointegration, your dentist will attach a custom-made replacement tooth or teeth. This is typically done with a dental crown, bridge, or denture.
After the implant placement, it's vital to maintain good oral hygiene habits and follow your dentist's aftercare instructions for care and maintenance.
Your Local Quality Dentist
You may be a good candidate for dental implants by maintaining good oral health. We will evaluate your oral health and medical history to determine if implants are the best option or suggest the best course of action. We specialize in dental implant placement and restoration. Using the latest technology and techniques ensures a comfortable and successful implant placement procedure.
During your next consultation with the professional team at Lyndhurst Family Dental of Lyndhurst, OH, you can be sure you receive the proper care and guidance you and your family deserve.