Veneers
---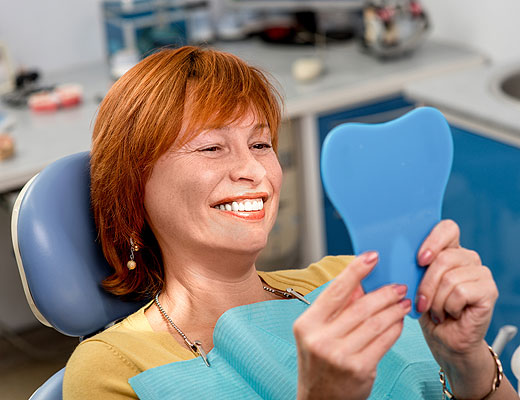 If you have always dreamed of having a perfect, bright smile, veneers may be your solution. Veneers are a popular cosmetic dentistry procedure that can dramatically improve the appearance of your teeth. Whether you have chipped, discolored, or misaligned teeth, veneers can help give you the confidence to show off your smile. This guide will explore veneers and how they can benefit your lifestyle.
The talented team at Lyndhurst Family Dental of Lyndhurst, OH, is proud to offer premium dental services, providing you with the best services and products to improve your oral health and enhance your appearance.
What are Veneers?
Veneers are thin shells placed over your teeth' front surface. They are commonly made from porcelain or composite resin and designed to mimic the natural appearance of your teeth. Veneers are a permanent solution that can last many years, provided you follow proper aftercare instructions and maintain daily habits.
The Veneers Procedure
The first step in getting veneers is to schedule a consultation with our dentist. During this consultation, your dentist will examine your teeth and discuss your goals for your smile. If veneers are a good fit for you, we will take impressions of your teeth to create custom-made veneers.
During the veneer placement procedure, a small amount of enamel will be removed from the front surface of your teeth. This allows the veneers to fit seamlessly over your teeth and not appear bulky. Once the enamel is removed, your dentist will use a unique adhesive to place the veneers on your teeth. The veneers will be carefully positioned and adjusted to ensure the perfect fit. A special light will cure the adhesive and bond the veneers to your teeth.
We will always preserve as much of your enamel as possible to reduce sensitivity.
Benefits of Veneers
Veneers offer a variety of benefits, including:
Veneers can completely transform the appearance of your teeth, giving you a more radiant, even smile.
Veneers are made from strong materials that can withstand normal wear and tear.
Porcelain veneers are highly resistant to stains, making them a great option for people who drink coffee, tea, or red wine.
Unlike other cosmetic dentistry procedures, such as crowns or implants, veneers require only a small amount of enamel removal.
Veneers are easy to care for, requiring only regular brushing, flossing, and dental check-ups.
Your Trusted Dental Care Team
If you're looking for a solution to improve the appearance of your smile, veneers may be the answer. With their natural-looking appearance, durability, and easy maintenance, veneers can give you the confidence to show off your smile. Schedule a consultation with your dentist to determine if it is right for you.
During your next appointment with the proficient team at Lyndhurst Family Dental of Lyndhurst, OH, you can be sure you receive the proper care and guidance you and your family deserve.