General Dentistry
---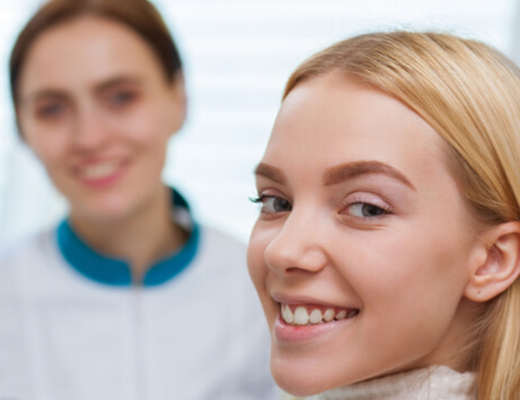 General dentists provide services to people of all ages, such as exams, cleanings, and filling cavities. If you need a service outside the scope of general dentistry, your dentist will refer you to a specialist. Endodontists, orthodontists, maxillofacial surgeons, and pediatric dentists are just four common examples. Specialists make up about 20 percent of all dentists, while the remaining 80 percent have earned credentials as a general dentist.
Lyndhurst Family Dental in Lyndhurst, OH is pleased to offer a wide range of general dentistry services for the entire family. We are also accepting new patients at this time, so please get in touch if you would like to learn more about our staff, dental practice, services, or payment options.
General Dentistry Services in Lyndhurst, OH
Although cleaning and bi-annual exams make up the bulk of what we do here at Lyndhurst Family Dental, these are far from our only services. Our dentists, dental assistants, and hygienists can help you with several other oral health concerns as well. These include:
Cosmetic dentistry procedures, such as teeth whitening and veneers
Filling cavities
Fluoride treatments
Gingivitis and gum disease treatment and prevention
Orthodontics, depending on the credentials of the general dentist
Root canal
Screening for oral cancer
Sealants for children to help prevent tooth decay
Sleep apnea treatment
Temporomandibular joint disorder (TMJ) treatment
Tooth extractions, including wisdom teeth
You should plan to schedule a cleaning and exam for each member of your family every six months. Most insurance companies won't pay for two exams in under six months even if it's just by a few days, so be sure to watch your calendar and we will do the same.
General Dentistry X-rays
We don't take X-rays at every appointment for insurance reasons and because patients just don't need them that often. In most cases, X-rays become part of your historical record with us and don't necessarily indicate that something is wrong.
However, X-rays are extremely useful for dentists to diagnose certain oral health conditions that are too difficult for them to see without magnification. Here are some common problems that intraoral or extraoral X-ray equipment can help to detect:
Abscessed tooth, which is an infection between your teeth and gums
Cysts and tumors
Jawbone loss
Other types of infections
Tooth decay, especially between teeth and on the back molars
Where impacted or unerupted teeth sit below your jawline
The radiation that emits from a typical dental X-ray is extremely small. Now that dentists have digital X-rays available to them, the likelihood of radiation exposure is almost non-existent. Even so, you won't need a new X-ray at every appointment.
Schedule an Appointment for General Dentistry in Lyndhurst, OH Today
Whether you need a standard cleaning and exam or have a specific oral health concern, please contact us to reserve a time. You may book online or call our dental practice directly.
Sources:
newmouth.com
clevelandclinic.org